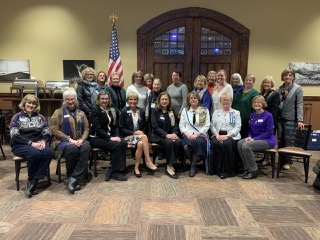 In 1981, 33 dedicated and hardworking women founded the Mountain Rendezvous Chapter, NSDAR. Today we have over 140 women in our chapter.
Our name honors the mountain settlers and fur traders whose independent and adventuresome spirits guided them west, and eventually they were the founders of colorful Colorado.
The Mountain Rendezvous Chapter, NSDAR provides achievement awards, scholarship opportunities, community recognition, and patriotic celebrations for veterans, first responders, hometown volunteers, and students who make our communities so special. We are blessed to meet in these majestic mountains and our gatherings serve to remind us of our common ancestors who loved this land dearly. They dedicated their lives to preserving the principles of liberty and justice, and we as daughters, pledge to dedicate our lives to maintaining that heritage, and to love our country through our loyalty.